TCMATIC has its own section for the remanufacturing of torque converters equipped with the most advanced technology and machinery on the market.
Our technology, our productive process and our expert staff allow us to ensure our own quality standards.
The section for the reconstruction of converters includes technicians specializing in mechanization, welding and boilermaking, and specialized technicians with extensive experience in the reconstruction of converters.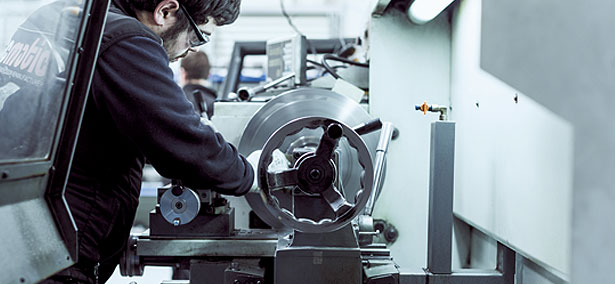 The torque converter reconstruction process uses OEM specifications as the benchmark and from there we incorporate numerous improvements to ensure high quality and provide our customers with nearly new products.
The main stages of the process include the following operations:
Opening the converter
Washing
Testing, measurement and verification
Repair
Welding
Tests and trials of air and water tightness
Balanced
All significant material and design modifications are meticulously tested before being incorporated into the product to be sold.