TCMATIC has a range of products that allow us to offer comprehensive services aimed at the maintenance of automatic transmission. This includes specific ATFs in all models and the sale of own automatic equipment used in the ATF change.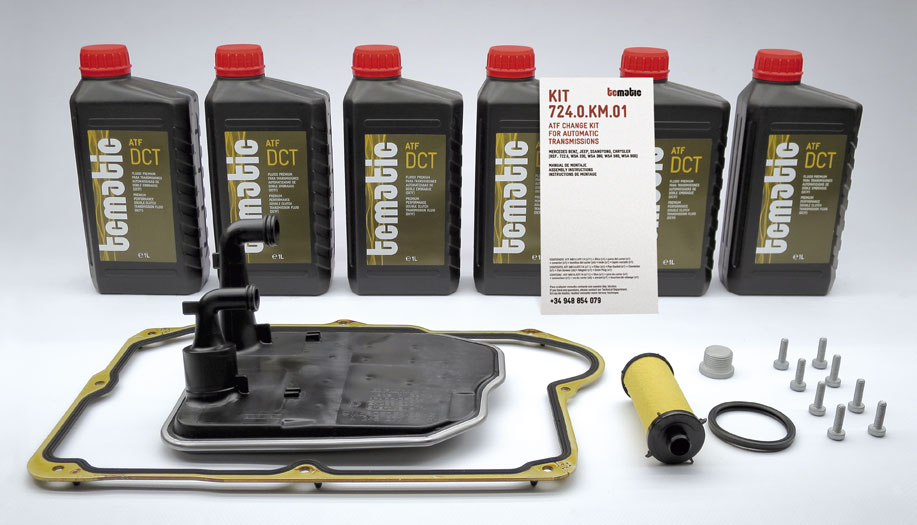 Maintenance kits
Our kits consist of all the components necessary to ensure maintenance of any automatic transmission (ATF, filter, joints, magnets, screws, connectors, tubes, plugs, etc.). In addition, we provide instructions with all the steps that should be followed in the repair shop in order to carry out the procedure in the correct and most efficient manner. Avoid future breakdowns by performing correct maintenance of the automatic transmission.
At TCMATIC, we recommend that the transmission be checked every 60,000 km.
In TCMATIC we recommend to do the maintenance every 60,000 km
.
Equipment
We supply automatic equipment designed to perform the cleaning of the circuit and the change of oil used in the transmission, converter and radiator, adapting the load of the new fluid to the exact amount stipulated by the manufacturer.
TCMatic ATFs
Our ATFs are certified and are suitable for any type of gearbox. They are adapted to the needs of any client and come in different formats, ranging from one-litre drums to 5, 20, 60 and 200-litre drums.